Discrete manufacturers belonging to certain industry segments often have a field service department that conducts installations, repairs, and maintenance at customer locations.
Service management is a challenging area where personnel and supervisors are always in a constant state of fire-fighting mode due to continuous, incoming job requirements.
They must keep constant track of service work orders; assign labor, equipment, and logistics to resolve customer issues at the earliest. A slight hiccup leads to customer dissatisfaction, a drop in personnel productivity, and job closure delays.
The problem is compounded in the absence of a reliable ERP system that can efficiently handle service management operations and automate its workflows.
Let's look at a typical day in the life of a manufacturing enterprise's service department.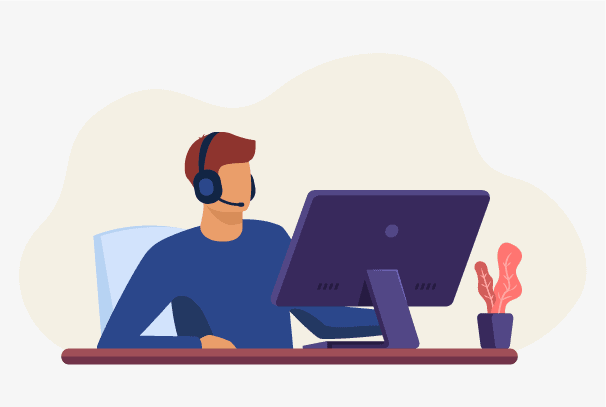 Simon is a customer representative at a field service department of a manufacturing enterprise. He receives a call from a customer requesting an urgent repair in one of their machines.
He keeps the customer on hold, goes through a stack of invoices to find the customer's invoice, and checks the machine and warranty details. He takes notes on the customer's issue on a notepad and promises him a swift resolution before he receives a call from another customer.
Simon gets busy with continuous calls and delays in communicating the service requests to the technician supervisor.
The technician supervisor, Daniel is busy checking the availability of technicians and spare parts for existing work orders.
He goes through a set of spreadsheets and hand-written notes to assign the right technician to the right work order and create the perfect schedule. He also goes through a different spreadsheet that contains inventory information on spare parts, tools, and consumables.
He manually assigns technicians and inventory to each work order and updates the scheduling spreadsheet before all hell breaks loose.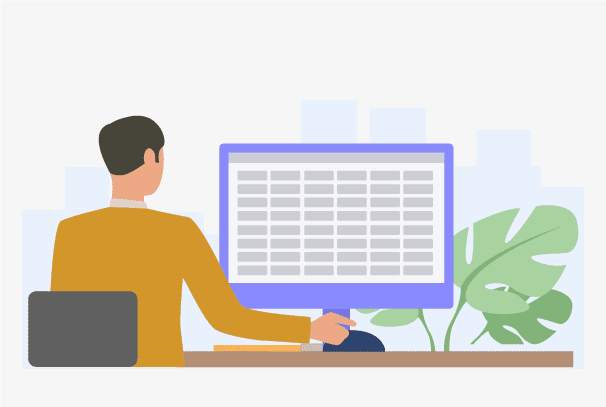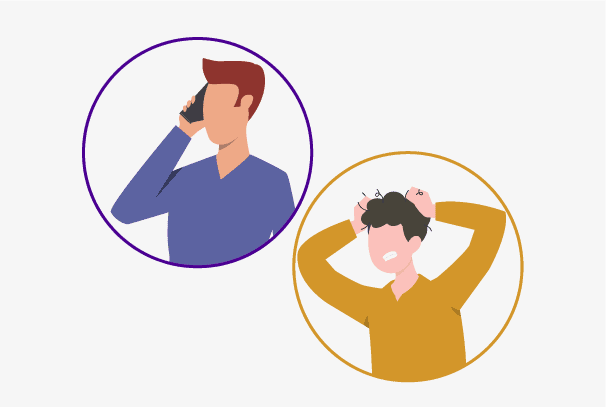 Simon informs Daniel of the new service requests that have come up, thereby derailing the well-laid plans that Daniel set up painstakingly. He is in a state of panic as he lacks visibility into technicians' whereabouts and doesn't know to whom to assign urgent service requests. He was relying on the previous day's data that was entered into the spreadsheet.
Simon informs all customers about the impending delay in servicing their requests. They are of course, very upset with the service and have no option but to wait for the technicians to arrive and fix their issues.
Meanwhile, Brian who is in charge of invoicing and accounting faces a different problem.
He is struggling to make sense of the work order documents that have been completed and submitted by the technicians.
The documents are hand-written and most of the time, he observes missing/wrong information due to bad handwriting and human error. He spends more time correcting them with the help of the technician team, causing a delay in invoice creation and impacting cash flow.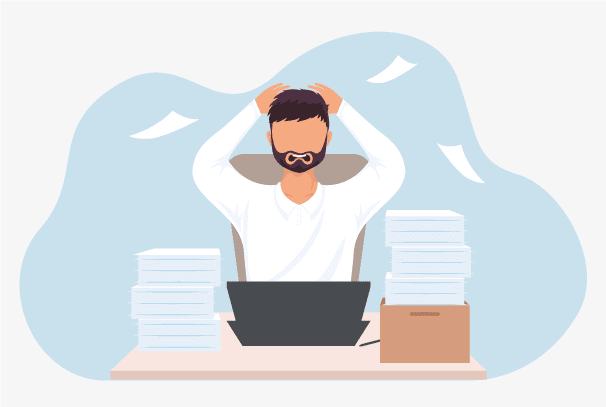 What's the main cause of all this?
The lack of a proper Field Service Management ERP.
How does an ERP changes Field Service Management for the better?
Work Order Management
Problems
Solution
– Manual methods of work order documentation (spreadsheets, notepads) and dispatch.
– Human errors, missing work orders, missing data, and duplicate entries.
– Untimely dispatch of work orders to personnel.
Frequent miscommunication between departments and within the team.
– Lack of real-time updates on inventory and personnel availability.
An ERP automates work order workflows with its built-in Work Order Management system. Service supervisors can,
– Create and allocate work orders on the go.
– Technicians can access, and modify work orders from anywhere.
– Instantly check inventory and labor availability for quick work order allocation.
– Decide work order priority based on the due date.
Update routings based on work order data.
Job Scheduling
Problems
Solution
– Manual job scheduling consumes immense time, energy, and manpower.
– Delay in job scheduling due to manual methods & siloed systems for checking resource availability.
– Cascading effect on schedule due to last-minute changes by customers or technician unavailability.
– Job overlaps and double bookings due to the non-visibility of the work order and scheduling data.
With an ERP's job scheduling capability, supervisors can,
– Access real-time work order information, labor, and resource availability.
– Check technician availability for better scheduling.
– Auto-changes to job schedule owing to changes in the work order.
– Track technicians' field visit time and productivity.
– Get instant notifications and alerts on critical milestone completions.
Inventory Management
Problems
Solution
– Inadequate spare parts, tools, and consumables lead to job delays.
– No visibility of on-hand inventory.
– Difficulty in quickly locating and retrieving materials.
– Increase in emergency procurement leading to cost escalation.
– Improper inventory and warehousing documentation.
An ERP has an in-built inventory and warehousing system that allows personnel to,
– Get real-time visibility of inventory across the enterprise.
– Use bar-coding capability to record incoming inventory into the ERP and track them.
– Maintain a master list of inventory locations.
– Perform inventory counting using cycle count or full inventory methods.
– Track inventory movement and consumption in real time.
– Generate detailed personnel-wise reports on inventory usage.
– Initiate timely procurement in case of inadequate inventory.
Real-time Communication
Problems
Solution
– No real-time communication between field personnel and supervisors.
– Delay in relaying information from the field to the HQ due to outdated communication methods.
– No track of field personnel and job progress.
– Delay in work order updates and job schedules.
An ERP's centralized database and mobility features enable real-time communication between field personnel and supervisors.

– Real-time visibility into work orders and job schedules from the field.
– Access job tickets, customer details, and product data, etc.
– Update work orders with task info on mobiles & tablets from anywhere.
– Track WIP jobs and field personnel movements.
Manage routes and travel efficiently.

Billing & Expense
Problems
Solution
– Missing time and expense information due to manual recording of data.
– Missing or damaged receipts.
– Human errors due to handwriting and miswritten data.
– No visibility into payments made or received.
– Enter time and expense information directly for a ticket or a set of tickets.
– Scan and attach receipts using a mobile phone or tablet.
– Auto-update of entered/scanned data within accounting and billed with 1 click.
Invoice & Payments
Problems
Solution
– Wrong invoices generated due to incorrect data.
– No real-time communication with customers.
– Manual methods of billing, expense management, and invoice generation.
– No capability to accept online payments.
– No proper accounting system.
– No mechanism to remind customers of payment due date.
– Accurate invoices owing to real-time information updates.
– Real-time updates to pricing and quotations.
– Accept online payments from customers.
– Send auto-reminders to customers for payments.
– Customers can access invoice and warranty details via customer portals.
– Auto alerts to customers on warranty and AMC renewals.
Conclusion
Workflow automation with the help of ERP software has a direct impact on cash flows, and customer satisfaction. Field personnel efficiency improves manifold and they get the ability to take up additional tasks. Supervisors no longer have to spend time retrieving data from multiple sources. Instead, they can focus on process improvement and skill development of technicians.
OmegaCube ERP has a fully functional Service Management system that helps improve customer service and satisfaction.
Get in touch with us for an in-depth demo.